"Ban on child labor is not a solution"
"Politicians demand 35-hour week for children and young people" was a headline in the German newspapers a few weeks ago. Schoolchildren are no longer allowed to work than adults, said CDU family politician Martin Patzelt. The background to the debate is the fact that many children and young people spend as much time on school as adults on full-time jobs. In a survey by the German Children's Fund and Unicef ​​in 2012, the pupils surveyed stated that they spend around 38.5 hours per week on school matters. From the ninth to the 13th grade it should even be up to 45 hours.
In many countries around the world, such a debate seems completely alien. Because here children do not work for their education, but to secure the family's livelihood. According to the International Labor Organization (ILO), a specialized agency of the United Nations, there are 168 million child workers worldwide - boys and girls who regularly work for several hours. According to the ILO, 85 million children even work under exploitative conditions - that is, they work in dangerous places such as stone quarries or commercial plantations, they work at night, they work far too long or are treated like slaves.
Good and Bad Child Labor?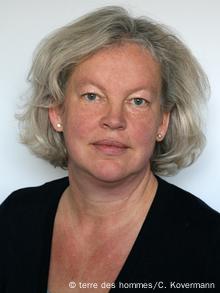 Barbara Küppers from Terre des Hommes advocates a differentiated approach
Child labor is particularly widespread in Asia, Africa and Latin America - wherever there is great poverty. Aid organizations like Terre des Hommes support the needs of these children and their families. Amazingly, they say that it is not helpful to ban child labor in general. Rather, it is important to draw a clear line between exploitative and non-exploitative child labor.
"We try to strengthen and support those children who work under non-exploitative conditions so that they can improve their marketing, earn more money in less time and thus have more time for school or free time," explains Barbara Küppers, head of the children's rights department at Terre des Hommes. There are indeed areas in the world where children do not have to suffer from the fact that they contribute to the livelihood of the family - often in a rural environment: "Work means slowly learning to participate, slowly learning how things grow how the harvest works and how you can achieve something together with others. These are very positive aspects of work. " It is important that schooling takes place alongside work.
Children as harvest workers
Manfred Liebel, political scientist at the Technical University of Berlin and advisor to the "Union of Working Boys, Girls and Adolescents in Bolivia" argues in a similar way: "In Bolivia, traditions of the Indians play a major role Participate in the work. Harvesting or fishing play a big role in this regard. "
Supportive work by children in agriculture was also widespread in Germany until a few decades ago. In the past, the autumn holidays were also called "potato holidays" in many places, because the schoolchildren in the countryside had to help with the potato harvest on the farms during this time.
Nevertheless, Barbara Küppers warns against romanticizing child labor: "That does not mean that forms of exploitation are only great because it has always been like that in a certain culture. You have to talk to the children yourself, what you are doing with them and for them can. "
Modern slavery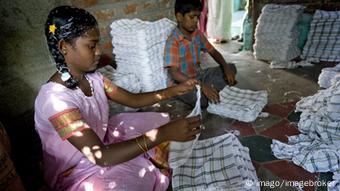 The caste system in India encourages exploitative work
A traditional form of exploitation is common in India. There is the so-called Sumangali system, a form of modern slavery that is deeply rooted in society. Young girls - mostly members of the lowest caste - are employed as "apprentices" in spinning mills and manufacturing companies with a multi-year contract. The contracts are often not made directly with the textile companies, but with middlemen who recruit the girls from the surrounding villages. The parents receive some money from the middlemen, which they then use as a subsidy towards the bride price of their daughters, which must be paid to the groom's family when they marry. The girls then work for starvation wages and without contact with the outside world in the factories.
Exploitation and modern forms of slavery do not only affect children, but can be found wherever material hardship forces people to accept any form of gainful employment, no matter how bad. Therefore, exploitative child labor can only be effectively prevented if the war on exploitative work is generally declared, says Barbara Küppers.
Consumer responsibility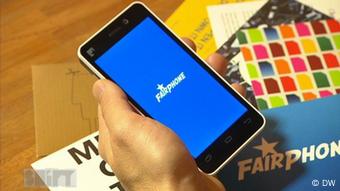 An exotic item on the mobile phone market: the "Fairphone" produced under fair conditions
"Many things that we offer for sale have come about through the exploitation of people - adults and children," said Küppers. All customers share responsibility for this: "As a consumer, you can definitely make sure that you buy fair trade products if you can." Not only the T-shirt for three euros, but also the expensive smartphone is usually the result of inhumane working conditions. "Many people are surprised when they say that there is massive slave labor in cell phones," said Küppers.
Nevertheless, there are also positive signs: Child labor has fallen by a third since 2000, and the trend is increasing, according to the International Labor Organization (ILO). "It is no secret what to do," said ILO Director General Guy Ryder: "Social security together with universal compulsory and good education, at least up to the minimum age for starting work, decent work for adults and young people, effective legislation and strong social security Dialogue are the right answers to child labor. "