Is illegal immigration harmful to the US?
USA: Billions lost due to deportations
Diego Corzo drives his car through Houston in the American state of Texas every day. There he meets with customers, has lunch with them and then shows them around apartments. Diego is a real estate agent. In recent years he has built his own business: "I help people buy one of the biggest investments of their lives: their own home." Accompanying people in this step makes him happy, says the 28-year-old Peruvian.
But that could soon be over. The reason: US President Donald Trump and his immigration policy. Diego moved to Florida with his parents and little brother from Lima when he was nine. "My father couldn't find a job in Peru," says Diego. "We moved to the States so our family could have a future." First, they came into the country on a visa. But when that ended, the Corzos stayed in the US: "My brother and I were already going to school. My parents had jobs here. We had already built a life in the US." It was not clear to Diego that this would make him an illegal immigrant.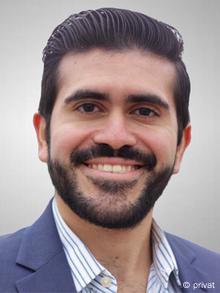 Came to the USA from Peru at the age of nine: Diego Corzo
Obama's legacy
Diego's story is not an isolated incident. Over the past few decades, countless children have come to the United States with their families - and have stayed. The fact that the so-called "Dreamer" are allowed to live and work in the USA today despite illegal immigration is thanks to ex-President Barack Obama. In 2012 he passed a decree protecting immigrant children from deportation. The program called "Deferred Action for Childhood Arrivals", or DACA for short, has meanwhile given more than 700,000 young immigrants a residence permit and an official work permit. But their future is uncertain. President Donald Trump stopped the program last fall. A court then used it again, but only for dreamer who were already registered.
For Diego, DACA was a turning point: "I was finally on the same level as all my friends and could plan my future without fear or uncertainty." Diego finished high school third in his class. "After that, I knew I wanted to do something with technology," the agent recalls. He also knew back then that one day he would like to set up his own company. He made it to Florida State University, studied information technology and management, and graduated as one of the best in his class.
Billions of dollars less
Diego's training could hardly have gone better. "I tried to be as productive as possible and did everything I could to appreciate my parents' decision." An ambition that is widespread among dreamers. A survey by the Center for American Progress shows that the majority of DACA recipients have at least a bachelor's degree over the age of 25. More than half of all surveyed dreamers who are still in school want to achieve a bachelor's degree.
Critics of the DACA program, including US President Trump, argue that immigrants live at the expense of US citizens. They would cost taxpayers and take jobs away from US citizens. "Immigrants and immigration themselves are good for our country and our community," replies Peter Boogaard. He works for FWD.us, a Washington D.C. lobby group that aims to protect the DACA and Dreamer. "These people make a huge contribution to our country," adds Boogaard, who has worked for the Obama administration.
In fact, studies show that an end to the DACA program would be very damaging to the US economy. The CATO Institute in Washington estimates that Dreamer will contribute around $ 351 billion to the economy between 2019 and 2028. They will also pay around $ 93 billion in taxes during this period. If there was no money, the immigrants would have to leave the country. "Dreamer have lived here since childhood. We are Americans from the ground up," Diego replies to the critics of the DACA program. "I own apartments, other dreamers rent or buy apartments here, and we pay taxes." Last year alone it is said to have been $ 33,000 that Diego transferred to Texas and Washington.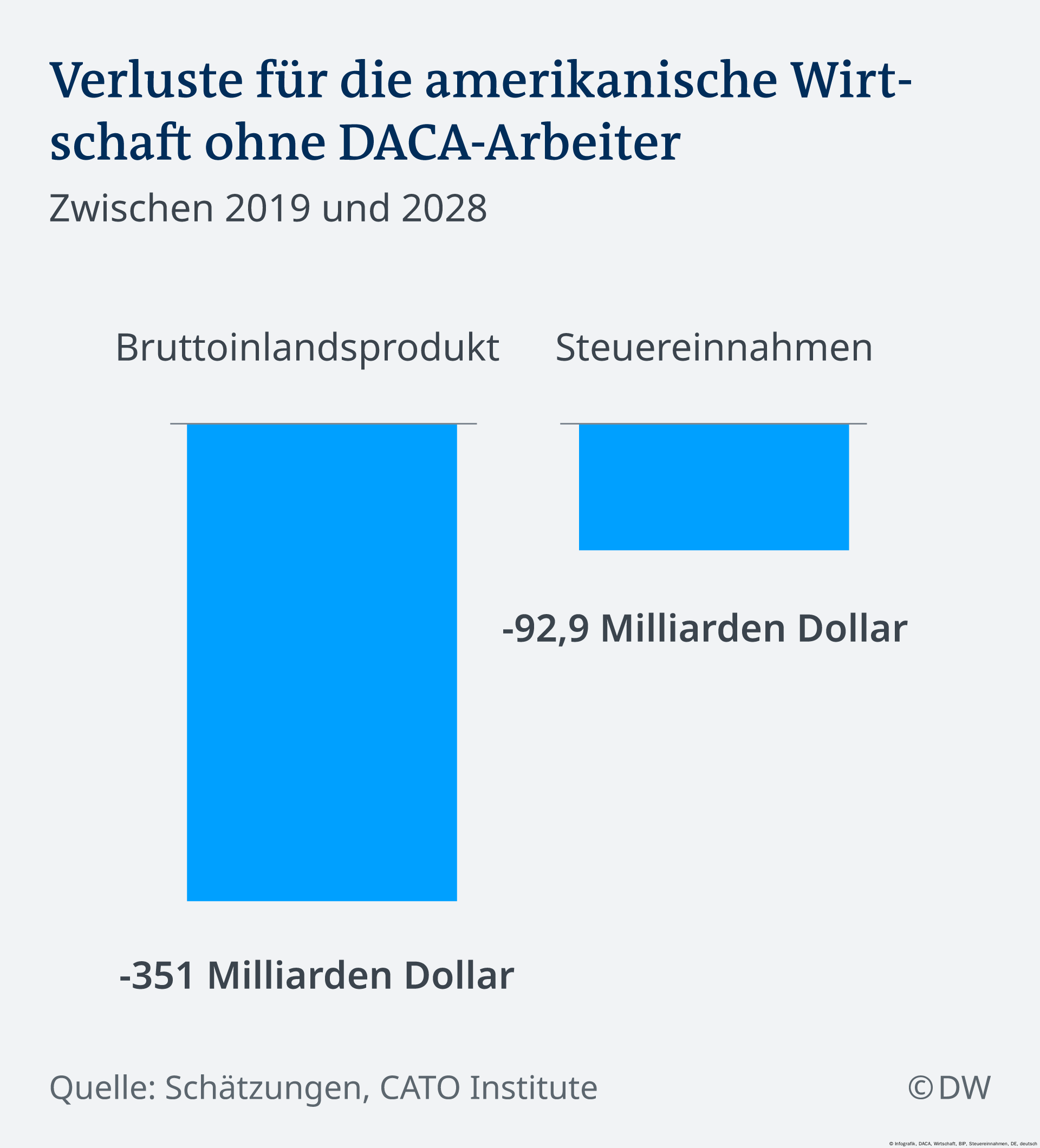 Dreamer pour money into the state coffers. So much would be missing without her
"Immigrant entrepreneurship has driven our economy for decades and centuries. These people are pursuing the American Dream, and have always been," explains Peter Boogaard of FWD.us. Diego also saw the USA as the "land of opportunity". As a child, his father told him that you could achieve anything there if you just tried hard. "Today I am living the American Dream. My story inspires other dreamers and young people," reports the 28-year-old. "If I can do that as a dreamer in five years, anyone can do it."
The first own car
Although they do not have an official work permit without a DACA, many Dreamer work undetected as freelancers or service providers. In the USA it is not necessary to notify the employer of the residence status. But it was only with DACA that many dreamers managed to become financially independent. Surveys show that hourly wages for Dreamer have increased by up to 84 percent after being accepted into the DACA program. "As a 22-year-old, I suddenly earned as much as my father," recalls Diego. One of his first investments was his own car: "Before that, I always had to pack my suit in a large backpack, ride my bike to meetings and change my clothes in the backyard."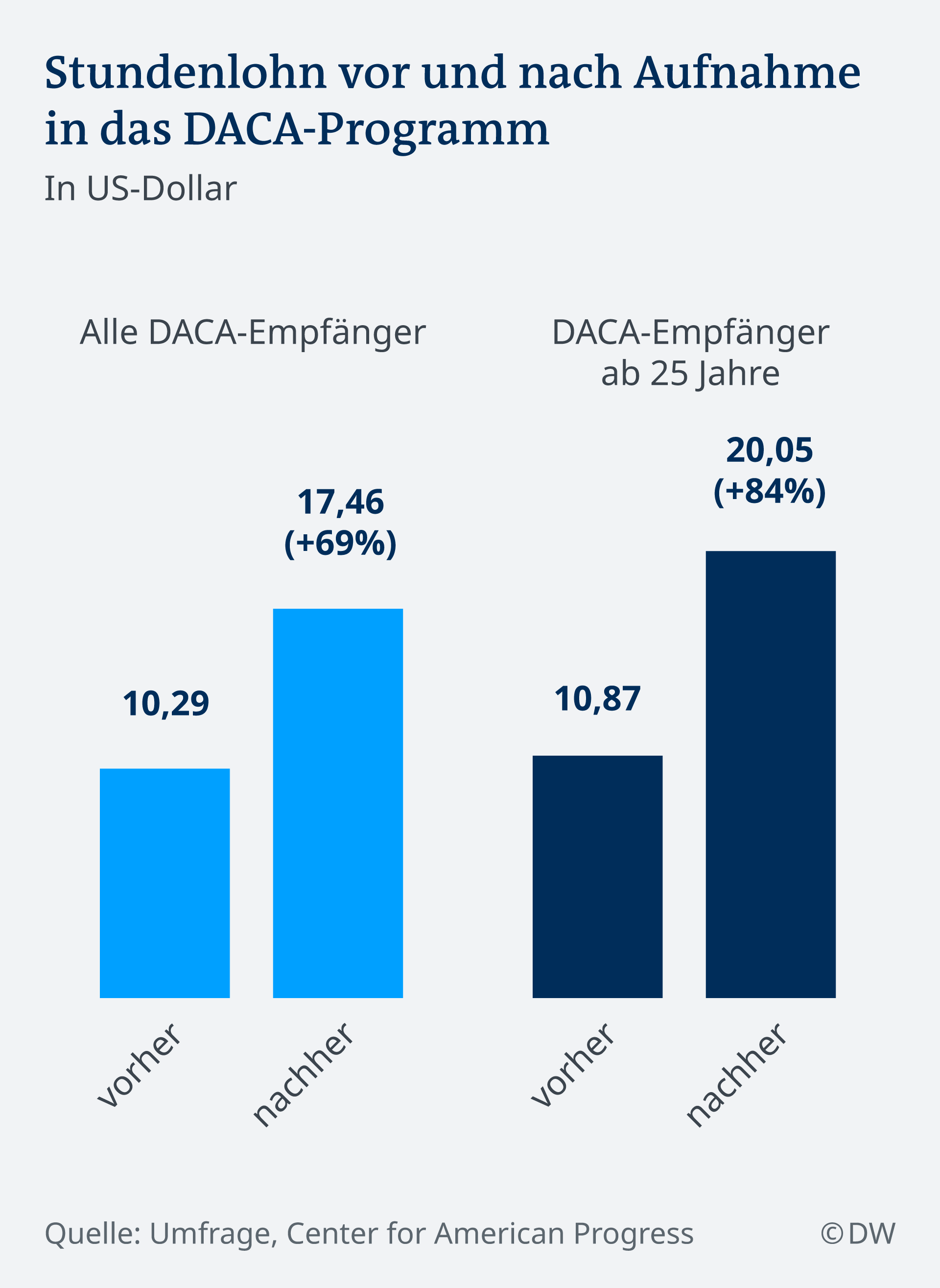 Living the American Dream: Better Income According to DACA
In addition, DACA enables many young immigrants to finally do the job they have always wanted to do. Five percent of them started their own business, like Diego. This puts the Dreamer above the national average of 3.1 percent. 18 of the 25 richest companies in the US also employ Dreamer, including Apple, General Motors and Amazon.
Unsafe times
DACA brings immigrants a better life and the state coffers more income. Even so, the Trump administration is determined to end the DACA program. Last fall, President Trump did not renew his predecessor's decree. All attempts to find a solution in Congress failed. A court then decided that DACA must continue to run for Dreamer who were already enrolled. Since then, however, no new applications have been possible. In April, a court in Washington ruled that these must also be possible again. The US government will now challenge this ruling. In addition, a court in Texas is deliberating on whether President Obama should have been allowed to pass the DACA in the first place.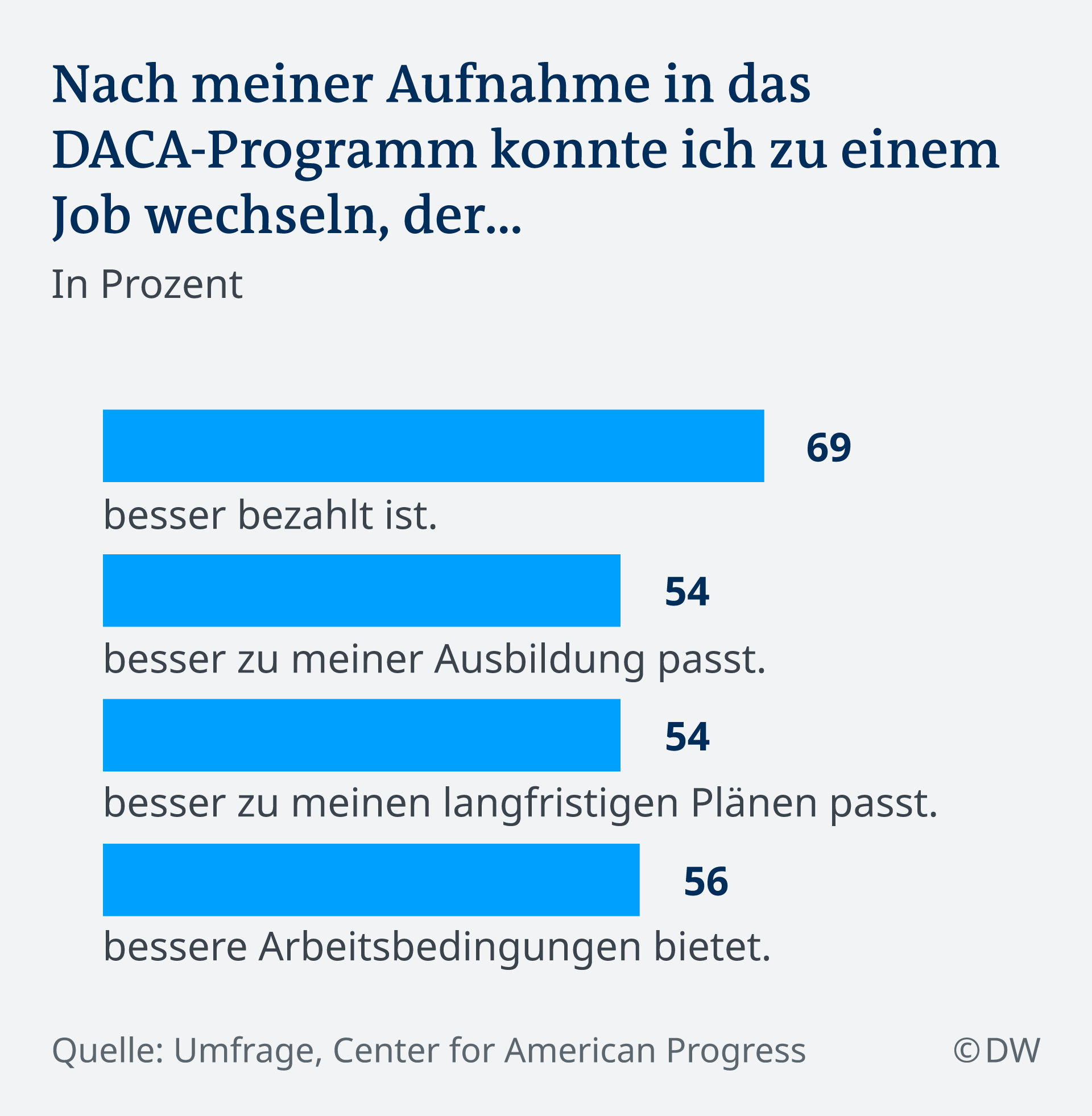 Dreamer can finally do the job they want to do
It's a confusing situation for dreamers. Courts make conflicting judgments about DACA. It is likely that the Supreme Court will soon rule on this. "I'm worried. I feel a lot of fear and insecurity right now," says Diego. "I can no longer fully concentrate on my company." Should DACA really be ended, the broker would have to leave his company in Texas: "I would prefer to be with my parents and my brother in Florida." Without the DACA, there would be the danger that Diego would have to go back to Peru:! If the United States deport us Dreamer, it is they who lose. I know we have great potential. "
Hope for security
"This uncertainty is extremely harmful for young people," says Peter Boogaard. "You are trying to build a career and should actually plan for the next few years of your life." At the moment, however, Dreamer could only hope from trial to trial. Boogaard's organization FWD.us will continue to fight for the DACA program. However, he considers a solution in the current Congress, which is determined by the Republicans, to be unlikely.
Diego also continues and hopes that the courts will decide for DACA and the Dreamer. Most of all, he wants to get rid of the uncertainty of not knowing what is going to happen. For that, it doesn't even matter to him to become a real US citizen: "I just hope that Congress gives us something with which we no longer have to live in fear."