Do you have a favorite beach
10 beautiful beaches - my favorite places
---
Germany
---
The West beach on the Darß peninsula is for sure one of the wildest and most pristine beaches on the German Baltic Sea. Beginning at the lighthouse in the Darßer Ort nature reserve, which is part of the Vorpommerischer Bodden National Park, it stretches 13km south to the fishing village of Ahrenshoop. This beach, which, according to a report by the TV station Arte in 2007, is one of the 20 most beautiful beaches in the world, is completely natural and can only be reached on foot or by bike. There are no booths or beach chairs, only what nature has created in the last few centuries: flotsam, shells and the bizarrely shaped windsurfaces, pines that have been deformed due to the strong west winds.
---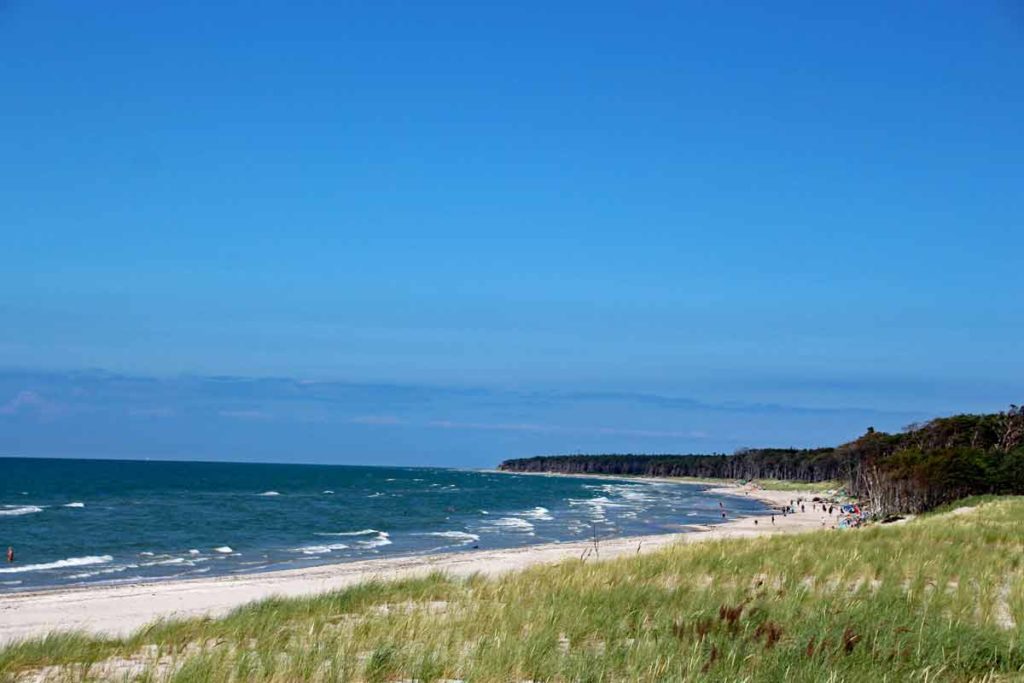 ---
The waves crash here unchecked onto the land and this creates a wildness that is second to none. You can happily spend the whole day here, but remember to bring enough water and provisions with you as you won't be able to buy anything anywhere. At certain sections there is a textile-free zone, a holdover from GDR times, where nude bathing was quite popular. As already mentioned, you can only reach the wildest part by bike or on foot through the beautiful Darßer Forest. At the height of Ahrenshoop and a little further on, you will find parking spaces about 500 meters from the beach. The closer you get to the place, the more likely you will find beach chairs or snack bars. But then the beach is actually not that spectacular and wild anymore.
---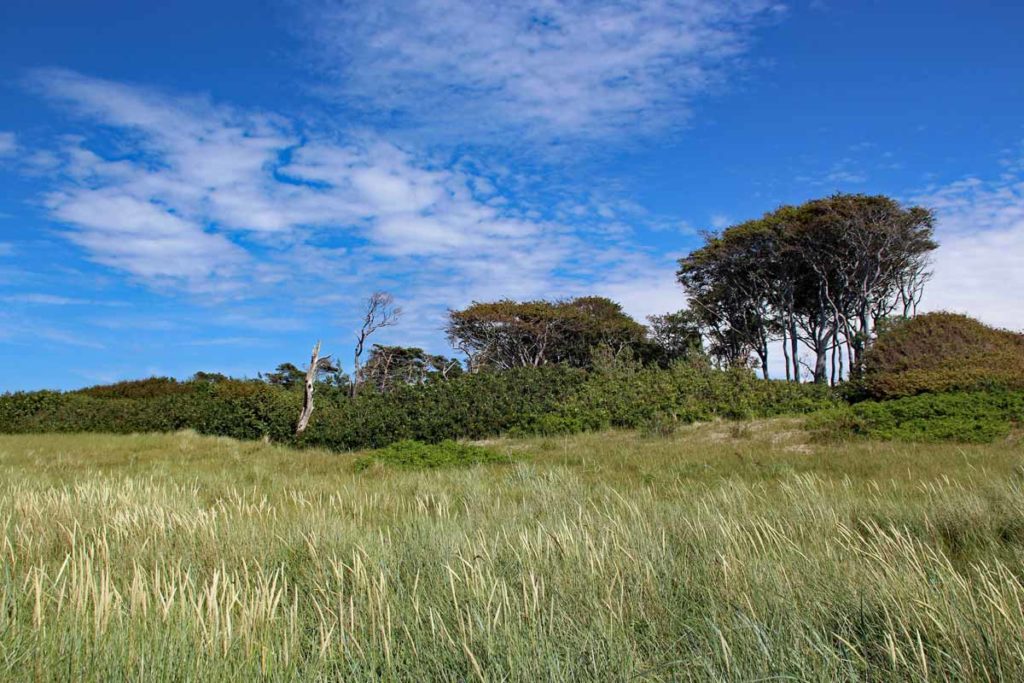 ---
If you would like to know more about the Darß, its other beaches and the many excursion possibilities, please have a look at my post: The Darß-10 discovery tours between the Bodden and the Baltic Sea. Also nearby is the north beach in Prerow, which also has its charms, even if it is much more touristy and sometimes has problems with jellyfish.
---